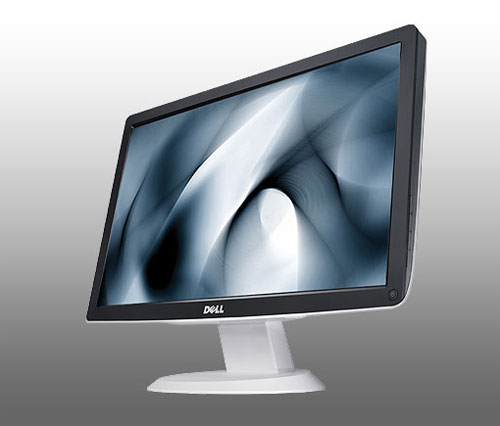 I have several Dell LCDs in my home office and I have like them all. I can't say the same about some of the other LCDs I have tried out or owned. The Dell offerings are good though and I especially like my 30-inch high res gaming screen from Dell.
Dell has announced a new LCD that is available right now in Hong Kong only. We can expect to see the screen show up stateside soon or later though. The low cost 20-inch LCD is designed to match the look of the new Studio and XPS line of desktop computers.
The screen sports an HD resolution of 1600 x 900 and has a 5ms response time. Inputs include a single HDMI and single VGA input. The screen sits on an adjustable base that tilts 4-degrees forward and 21-degrees back for viewing comfort. The screen uses a dual lamp design to consume 25% less power than screens with four lamps. The screen sells for HK$1,098 after discounts.
Dell, LCD, studio, XPS