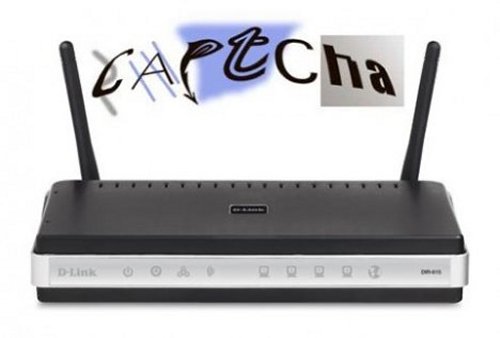 We are all familiar with those annoying know captchas that can be found on sites all over the web. The idea is to make sure that you are human. Well, D-Link has added it to their latest router range. Yep. Routers with Captcha-capability built-in, hoping to prevent attacks from malware and spyware.
The new firmware will also also work with current models, where the distorted letters and numbers combination are added to common router settings pages. The D-Link router models that feature CAPTCHA include the DIR-615, DIR-625, DIR-628, DIR-655, DIR-825, DIR-855, DIR-685 and DGL-4500.

You can get the updated firmware here, unless you really hate captcha, in which case you might want to pass.
anti-trojan, CAPTCHA, D-Link, Routers, Security