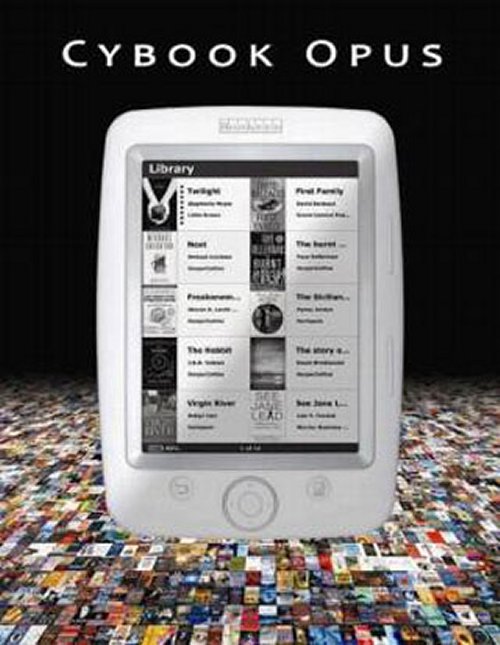 Here's an e-book reader that does things that the Kindle 2 won't. Like fit in your pocket and have built in PDF support. The reader weighs in at just 5.3 ounces and packs a nice resolution of 200 DPI. Some other features include a 6″ display, 1GB of flash memory that can accommodate ePub, PDF, HTML and text formats. You'll also have access to a catalog of 150,000 books.
Software features would let users pick one of 12 font sizes for readability as well as let owners organize e-books by folders. Battery life will give you about 8,000 page flips, which is quite a few novels(Or one Robert Jordan Wheel Of Time novel.) No 3G wireless feature, but you'll get 21 days at standby.

Nothing on price yet, but it will hit in June.
Cybook, e-book, Opus, reader