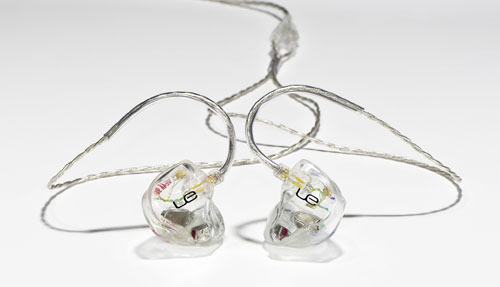 Musicians often use in-ear monitors so they can hear what they are saying or playing over the crowd and music in the venue. The monitors also help prevent the musicians from losing their hearing over time. Emerging artists may not be able to afford the same high-end ear monitors as the big stars, but they can get custom monitors on the cheap.
Ultimate Ears makes a full line of headphones for iPod's and other MP3 players as well as a full line of professional in ear monitors. The company has announced a new budget pair of monitors called the UE 4 Pro that retail for $399.
To order the monitors the buyer has to go to an audiologist and have molds of their ear and ear canals made. The molds are then shipped to Ultimate Ears and the custom ear monitors are made to the exact dimensions of the wearer's ear. I would be these would make for some comfortable extended wear.
earphones, Logitech, Ultimate Ears