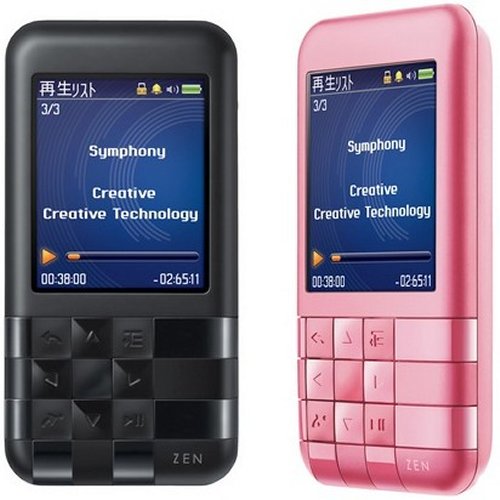 The original ZEN Mozaic was too loud for it's own good, what with all those different colored buttons. So Creative has chilled out the ZEN Mozaic EZ300 by getting rid of hose button colors and will now never stray from pink or black.
Everything else remains the same. It features a 1.8-inch 160 x 128 resolution display, 4GB or 8GB of internal capacity, up to 32 hours of audio playback, MP3 / WMA / WAV / JPEG file support, an FM radio tuner, a five-band custom equalizer and USB 2.0 connectivity.

US and UK customers can get one now for $59.99 (4GB) or $79.99 (8GB).
Creative, Mozaic EZ300, pmp, zen