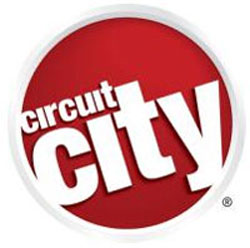 Last month we learned that Circuit City may rise again, thanks to a buyout from Systemax Inc. That prophecy comes true within the next few days.
In a video embedded on the temporary splash page, the Systemax CEO claims that the new Circuit City will feature lower prices, a better selection, 24/7 customer service and faster shipping (which starts at $1.99). We'll find out soon is it's all talk or if they are going to walk the walk.

With no shortage of places to get the tech you are looking for, do you even care?
circuit city, CircuitCity.com, online, re-launching