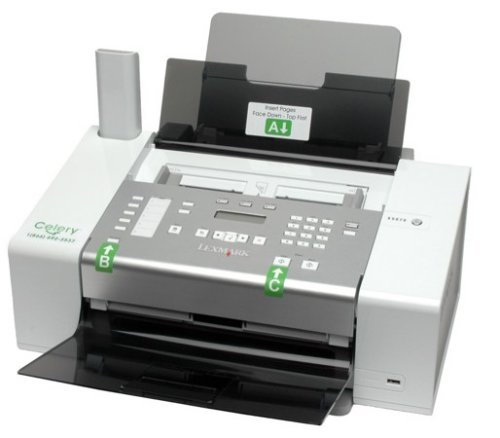 We're not surprised if you've never heard of the Celery fax-to-email service for the elderly. You're hearing about them now, since the company's rolling out Twitter and Facebook integration. The long and Short of it? It will help your grandmother tweet from her fax-machine.
Built around a Lexmark fax machine(Or your own) the Celery service allows you to send and receive emails, tweets, and Facebook status messages just by writing messages and faxing them out. Incoming messages can be printed out individually or in volume.

It will cost your tech-illiterate relative of choice a $14 a month service fee.
Celery, elderly, fax machine, tweet