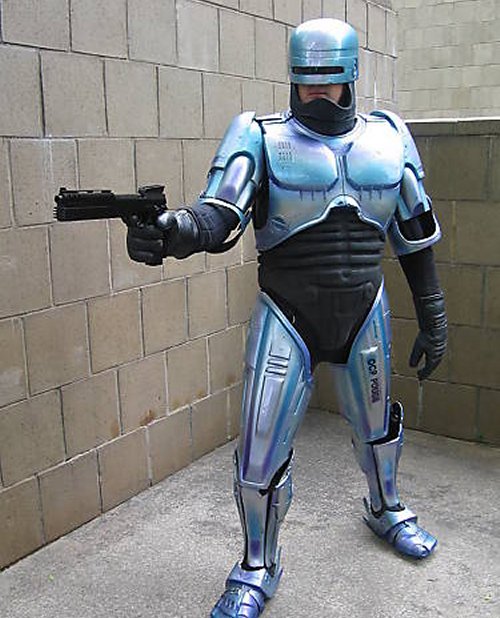 Another week, another robot roundup. John Connor really has his work cut out for him. Right now it may be cute to make Nuclear Fuel Cells that fuel Terminators, or Transforming dinosaurs, but it's no longer fun and games when a naked Terminator shows up in your town and steals your clothes and motorcycle. Here's some of what we covered on Botropolis this week:
NSFW: A Girl Gets Transformed.
iPod Touch: It makes a good robot head.
iRobot: Ember bots.
To Serve and Protect: Robocop armor.

Reach: A short about a robot with a short power cable.
R2-D2: Where are you?
Strange: MANOI humanoid breakdances.
Have a great weekend/holiday. Forget what you saw in Maximum Overdrive. By the time machines attack, Emilio Estevez will be too old to help and AC/DC won't be providing the soundtrack.
biped, Botropolis, ember, iRobot, manoi, r2-d2, reach, robocop, robot, robotics, Transformers, USB