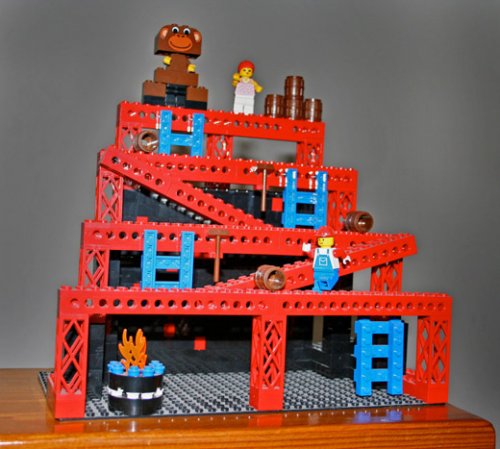 This is one of the cooler Lego Donkey Kong things we've seen in quite some time. Sure, it doesn't move and actually do stuff like this one, but just look at all that amazing detail.
Hammers, barrels,fire, it has it all. It's all the more impressive because it doesn't move. After taking it in for a bit, you feel like it could/should. Sure, Mario and the Princess are just generic Lego people, but that's maybe it's only flaw. Look at those ladders and beams. My inner nerd is happy now and so I share it with you.

It actually makes me want to play with Legos.
awesome, classic, Donkey Kong, game, lego, level, Nintendo, retro