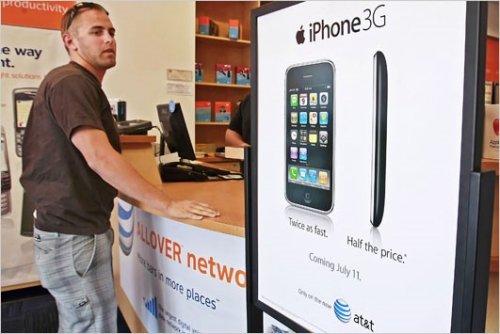 WWDC approaches. You know what that means. Apple rumors galore. Today's Apple rumor has BusinessWeek saying that AT&T is working on cheaper iPhone data plans. We don't have many details, so we don't know just how it would work.
One popularly-discussed option is a $20 "limited-access" plan which could be potentially offered alongside a cheaper iPhone to be introduced at WWDC. The big question is, what exactly does "limited access" mean? If it won't allow you to do anything fun, no one will care.

You guys think this is gonna happen? If it does, will "limited-access" make you pass?
AT&T, cheaper, iPhone, plans