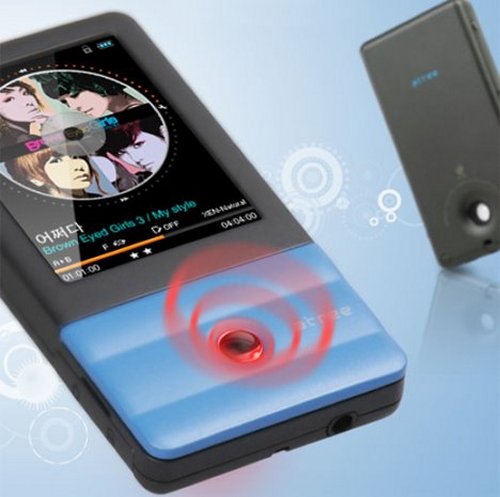 Like a primitive Terminator, the Atree J2 portable media player from Korea sports a glowing red eye and possible plans of human extinction. The Terminator eye is used to navigate through the system's menu, sort of like the iPod's scroll wheel.
All of the popular video and audio file formats are supported, and the J2 features a TFT display at 320 x 240 resolution, 5.1 virtual surround sound mode, integrated FM tuner and a Korean-to-English dictionary. Internal memory will be expanded by a microSD memory card slot.

The 4GB and 8GB models will cost you $93 and $112 respectively.
Atree J2, music, pmp, video