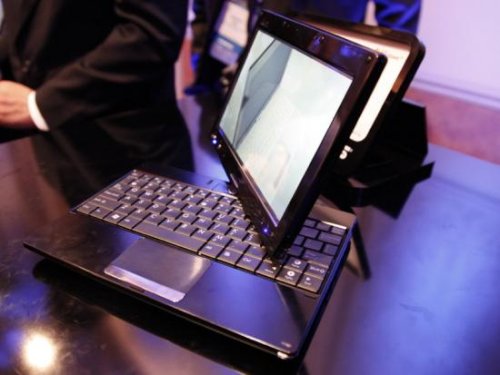 The Asus Eee PC T91, the first touchscreen convertible netbook from the Taiwanese tech giant, will be making its way over to the UK within a month, and we now have some info on the price. The Asus Eee PC T91 was unveiled at CES in January, but Asus UK has kept quiet about a launch date for the tablet/netbook. Now we can report that the Asus Eee PC T91 will launch in either late May or early June in the region for £449.
The current specs for a UK version are still to be set in stone, but in January, Asus claimed the 9-incher with TV tuner and GPS pretty much has standard netbook internals.

We're hoping that's still the case.
ASUS, eee pc, June, Netbook, T91, tablet