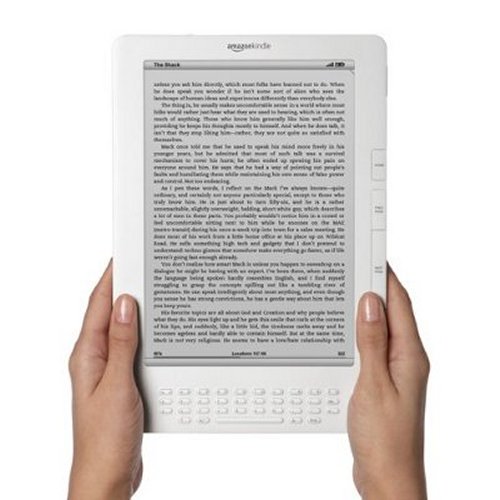 Well, here it is, the Kindle DX 9.7″ "wireless reading device". It's now available for $489 on Amazon. Yes, it's big. Yes, the Chiclets-style keyboard looks absurd. Some features include having the thinness of a Typical magazine. Holds up to 3,500 books, 9.7″ diagonal e-ink screen boasts 16 shades of gray for clear text and sharp images.
It also features Auto-Rotating Screen, built in PDF reader and more. How many of you are ready to ditch your old Kindles for this guy? You can tell us. We promise we won't call you a e-book worm or anything.

And is the look everything you were hoping for? More of the same boring white?
Amazon, Kindle DX, pre-order