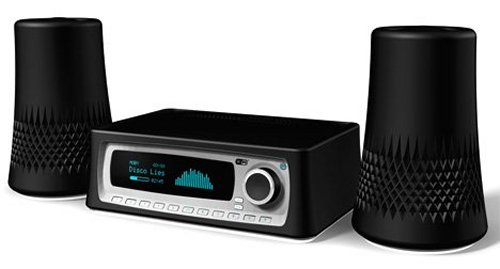 The Alhambra Wi-Fi Internet Radio merges both old and new styles together in an interesting way. This wireless Internet radio receiver will stream your favorite tunes to just about anywhere in your home, assuming you don't live in a super huge mansion of course.
It's got an old style interface that some will love while others will hate, but it will blend into any home design-wise and hey, we've seen much worse.

Sure it looks like a receiver with two mini black nuclear power plants, but that just screams power doesn't it? No need to worry unless you see plumes of smoke coming from the tops.
Alhambra, internet radio, music, wireless