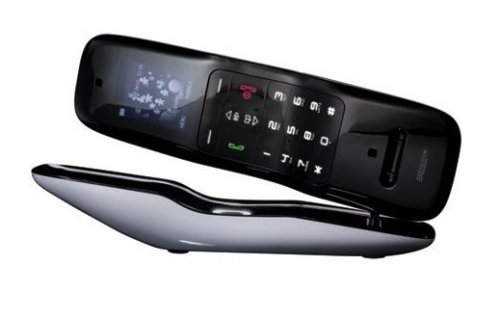 The DECT phone, designed by Italian Stefano Giovannoni, combines some very nice design with advanced functions. The phone features a 65,000 color OLED display, as well as preloaded backgrounds and ringtones.
Though it may look and sound like just a concept, the DECT phone is real. You can actually buy it. The phone also has a large directory for storing contacts and a high quality speaker. It's priced pretty reasonably at $175.

Does your cordless have a 65,000 color OLED display? I didn't think so. Buying one of these is like voting with your cash and supporting cool design. So why not?
Alessi, color, cordless, DECT, display, OLED, phone