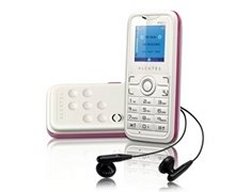 Alcatel is hoping that you find this phone as addictive as the name implies. Those in the UK should be familiar with the Superdrug brand, and the cosmetics/drug store is now offering a limited edition Alcatel OTS211 Superdrug model in white and pink.
It retails for just £14.99 on Virgin PAYG and weighs 69 grams. It comes with a small 1.5″ display, integrated FM radio and up to 400 hours of standby battery life.

Yeah, we're talking a no frills handset for those who don't need to be flashy.
Alcatel, phone, Superdrug