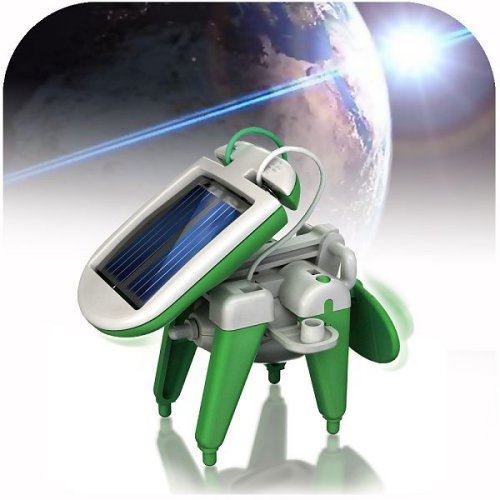 This 6 in 1 solar kit can be built into a dog, boat, car, plane (static and moving), and even a windmill. Looks like a great way to learn a bit about robotics and solar energy. Only £13.00, which is odd because I don't think they get much sun in the UK, so not very much play time with this thing.
Still, rain or shine, you get a bunch of variety in one kit. Six robots are better than one. Buy a few kits and soon you'll have a solar robot army.

At night they'll be totally vulnerable, but still.
6 In 1, kit, robot, solar