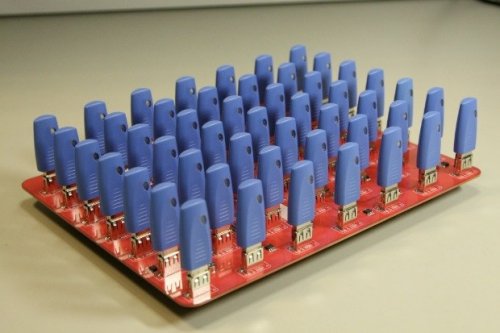 Most computers only have about 2 to 4 USB ports, even the best motherboards only offer 10 or 15 USB ports. But let's face it, you need more. You have your flash drives, your USB toys, USB Christmas lights, drink coolers etc. You NEED more ports in a USB hub.
This baby has 49. That's right 49. You'll never be without a USB port again unless you have way too many USB gadgets. Like say, 50. It's actually meant for a more professional environment, like say, getting input from 49 different cameras simultaneously and the like. But you can have one too. It's powered from a standard ATX power supply.

They're made by Cambrionix and it will cost you about £399.
49, cambrionix, hub, Port, USB