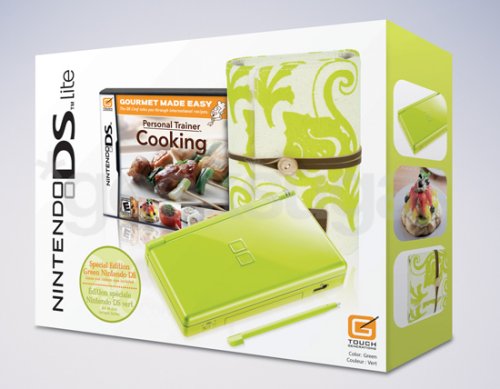 Nintendo thinks that your mother desperately wants a lime green DS Lite for Mother's day. After all, you got her a Wii Fit last year. They're hoping that the cooking software and tropical case is really gonna seal the deal.
Something tells us, this isn't the gift for most moms. But if you want a lime green DS lite for yourself and want to up your cooking skills, it hits stores on May 3rd.

You could always use the software to up your skills and cook for her ya know.
bundle, DS, Lime Green, mother's day, Nintendo