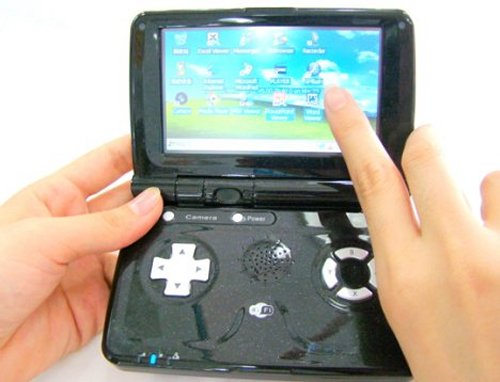 Yinlips intros yet another portable device with the sad name of Yinlips attached. The TDB G80 MicroPC offers you another MID alternative that's more affordable. For $189.99 you get a MID with the Yinlips moniker that has the following specs.
How about a Samsung S3C443 533MHz processor?, 4.3″ touchscreen display at 480 x 272 resolution, 64MB internal memory, miniSD memory card slot, Windows CE 5.0 operating system, and Integrated Wi-Fi and Ethernet connectivity.

Wait, there's more. Plug your USB flash drives into the G80 since it has a port for it. Each purchase comes with a flexbile keyboard, 2GB microSD memory card and data cables.
G80, MicroPC, TDB, Yinlips