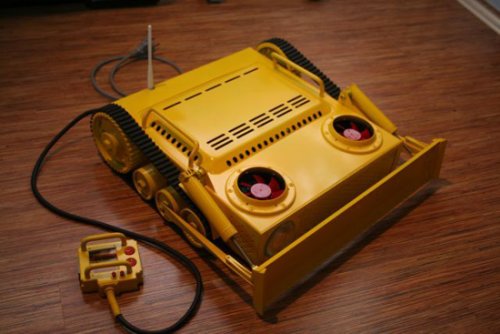 Here's a cool PC case mod from Russian moder, Megalex, known as the Yellow Bulldozer PC. He must be a fan of construction vehicles. Megalex built the custom case around an Asus P3B-F motherboard, an Intel PIII 700MHz processor, 512MB of Ram, and a 500GB Seagate hard drive.
Looks like parts of it actually move. Pretty awesome. If he can make a few more that are rc controlled, he can use them to demolish things around the house. Or make them fight. Either way, it's a win.

Unless he has a wife. Generally they don't like huge messes created by little mods.
Bulldozer, case mod, DIY, hack, pc, Yellow