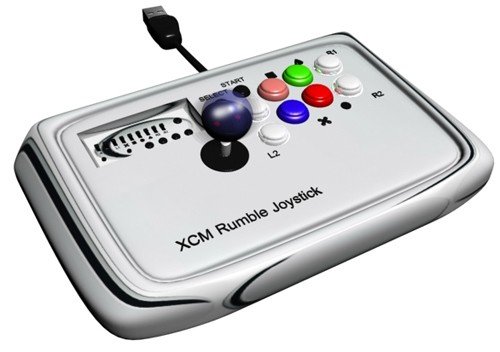 Right after unleashing their Dominator joystick XCM has a new Rumble Joystick for PlayStation 3. It really isn't all that different from the original. Except that it rumbles.
It's being hailed as the world's first PS3 joystick that rumbles all by itself. It features four memory buttons for programming all your macros as well as independent Rapid Fire and Turbo buttons. That's not all. There's also the all new XO Adapter for PS3, which adds support for macros, Rapid Fire and Turbo to any plain old Dual Shock or SIXAXIS controller.

No word on price for either, but they'll be shipping in under a month.
Arcade Stick, joystick, Playstation 3, PS3, Rumble, XCM