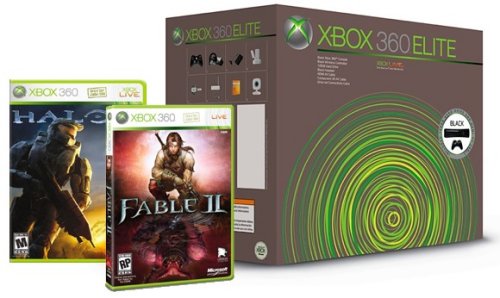 This may be nothing… but ArsTechnica has some info from a reliable source that Microsoft is preparing to ship a new Xbox 360 Elite. This one would come bundled with Halo 3 and Fable 2, while only costing $400. That's what the console alone costs right now.
We recently heard rumors that Microsoft was going to phase out the standard Elite and offer bundled "limited edition" models, so the info fits.

Just take it with the usual grain of salt and don't get your hopes up too high.
4.00, bundle, Elite, Fable 2, Halo 3, xbox 360