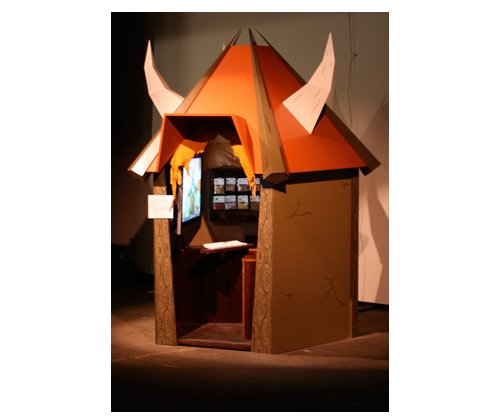 Do you love World of Warcraft? Do you love it so much that you basically never leave the computer and have a functioning toilet built into your computer chair. Is your desk and keyboard stained orange from living off of cheesy puffs? Here's your new home. Er, hut.
The WoW Pod is exactly what you need. It has food paks, a cook pot, stove and a throne with built-in toilet. There's also surround sound. It's made to look like an Orc's hut. Sadly they would have to build this hut around your sorry butt, as you won't be moving away from the computer anytime soon.

I would say that this would make you lonely, except you are probably already lonely.
Home, hut, pod, World of Warcraft, wow