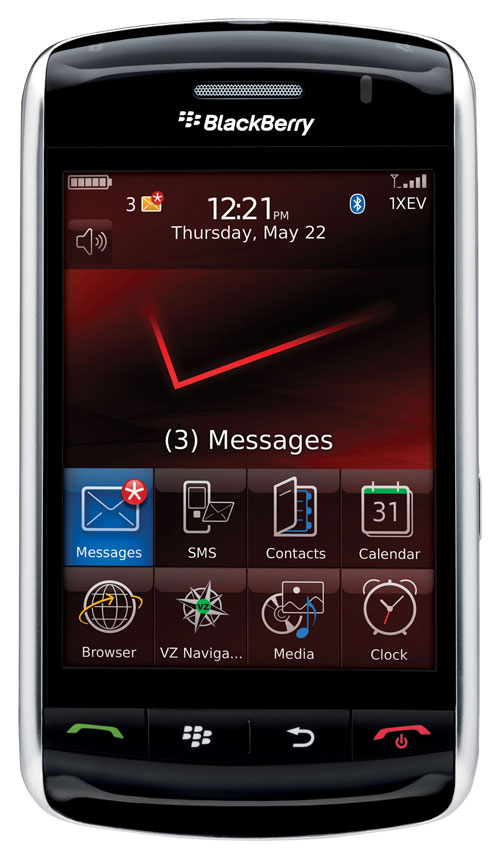 Looks like your Storm 2 wishlist just got an item slashed off. SlashGear has a source that they are pretty confident in, who says that the successor to BlackBerry's touchscreen smartphone will add WiFi support for faster web browsing. It's one of the smartphone's biggest criticisms.
The source also dropped some hints that there are other surprises on the horizon but there are no specifics. Look for a release sometime in September on Verizon.

The launch of the Storm 2 with WiFi and an improved touchscreen could draw both consumers and business users alike in to Verizon.
BlackBerry Storm 2, RIM, September, Verizon, wi-fi