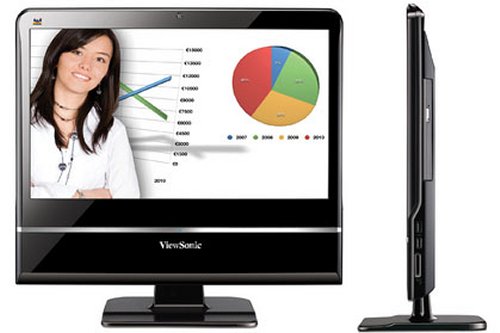 ViewSonic's latest offering is a sweet looking super-thin all in one computer. One that is only 35mm thick. For comparison, that's a little thinner than the iMac. Inside you'll find an Atom 1.6Ghz CPU, a DVD RW drive, 1GB of RAM and a 160GB hard disk. The screen is a 19 incher.
It will ship with Windows XP Home and features WIFI and Ethernet of course. How about 4 USB 2.0 ports and a 4-in-1 card reader? Looks like a good one to help you save some space in your home.

I like the look on this one. Nice and clean.
35mm, all in one, pc, thin, Viewsonic