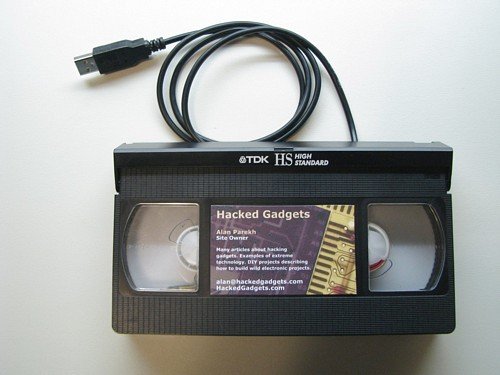 We aren't sure why…this exists. We can only guess that some of you have already grown nostalgic about your old VHS cassette tapes. It's a super easy mod, should you want one for yourself. If you love VHS so much, you can probably just pluck one of these off your entertainment center.
A little work and presto, you've got a USB storage device that looks like a VHS tape with a wire tail. It's super easy. You are basically just connecting the USB cable to a thumb drive inside the tape, wiring some circuit board and that's it. Total cost is $10-15. Video below.

That's it. I'm making an entire vcr into a usb drive.
casette, DIY, drive, hack, mod, USB, vcr, VHS