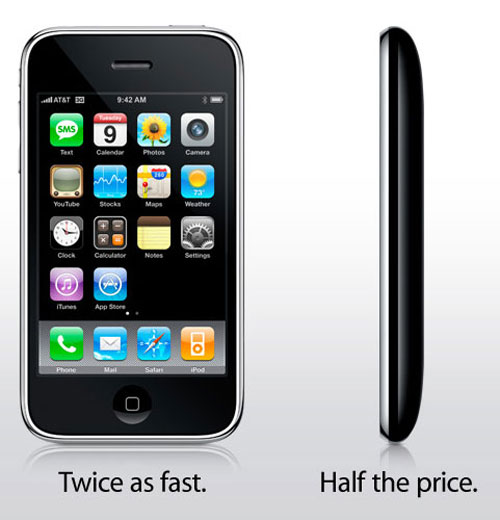 I love my iPhone, but I don't feel the same way about the AT&T network the device is tied to. The biggest issue as a user of AT&T's rural networks is that 3G coverage is very lacking and plain EDGE service can be hard to get in many locations while Verizon and Alltel offer seamless coverage in the same areas.
Back in 2007 when the iPhone first launched we mentioned that Verizon had passed on the iPhone when Apple asked them about working together on the device. According to USA Today Apple and Verizon are in talks again about bringing the iPhone to the Verizon network. The newspaper cites high-level sources that say the two companies are in discussions to bring a LTE version of the iPhone to the Verizon network.
I have said many times that for the iPhone to really gain market share it needs to be on multiple networks and it sounds like that may be happening. AT&T will be deploying an LTE network as well so the iPhone will likely be on that network as well. Verizon has promised to begin LTE network deployment late this year continuing into 2010. AT&T has to feel uncomfortable about losing its iPhone stranglehold considering how many new users have flocked to AT&T for the iPhone alone.
AT&T, iPhone, Verizon