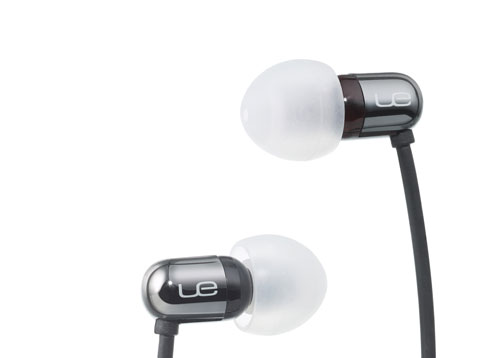 One of the things that most music fans notice right away about their new iPod or other MP3 player is that the headphones included with the players leave a lot to be desired. Typically, the most lacking aspect on most earphones or headsets is bass. Thankfully, there are many sets of earphones around that can upgrade the sound quality from your MP3 player.
Logitech has announced a new set of Ultimate Ears 700 noise-isolating earphones. The earphones offer music fans the same audio quality that is enjoyed by 75% of touring musicians says Logitech. The 700 series earphones are each smaller than a dime for comfort.
The custom tuned dual-armature layout separated broad frequency responses between 19 Hz to 16.5 kHz into two fidelity channels per ear. The earphones ship with an assortment of cushions allowing the user to pick the best for their ear and seal. The cushions also block up to 26dB of sound from the room. The earphones will be available in April at $229.99.
earphones, Logitech, Ultimate Ears