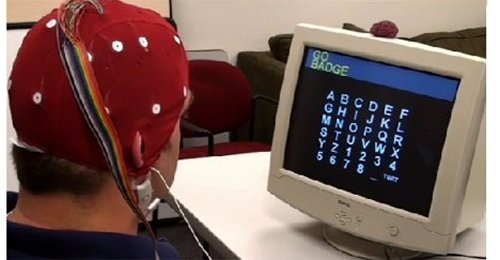 Do your fingers get tired from excessive tweets? Well, there's help on the way. Just use brain power to send messages via Twitter without lifting a finger. You can thank Adam Wilson, who has come up with a brain interface that allows you to post Twitter messages with no hands. Though you will have to wear the dorky electrode cap.
The display shows individual letters and when the user focuses on a letter, it will type it. It's slower than using a keyboard, but soon it should get faster. Who wants to use their fingers anyway? That's so last century.

Brain tweets. It's the future.
brain interface, hack, mod, tweets, twitter