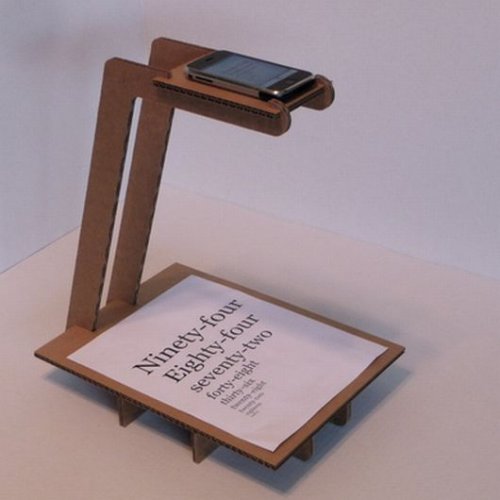 This simple cardboard stand makes capturing document images with your iPhone super easy. Typically if you try to scan a document by holding your phone, what you will get is a blurry image. This is a simple and low-tech solution.
The stand/dock was created by University of Cincinnati DAAP student Kyle A Koch. It holds the phone and the document in the perfect position to get a good picture. Like all good cardboard things, it arrives to you flat packed for just $16. Not bad.

Pretty clever. Green too. Hopefully you'll get a lot of use out of it before your wife accidentally puts it in the recycling bin.
camera, cardboard, Dock, document, iPhone, scanner