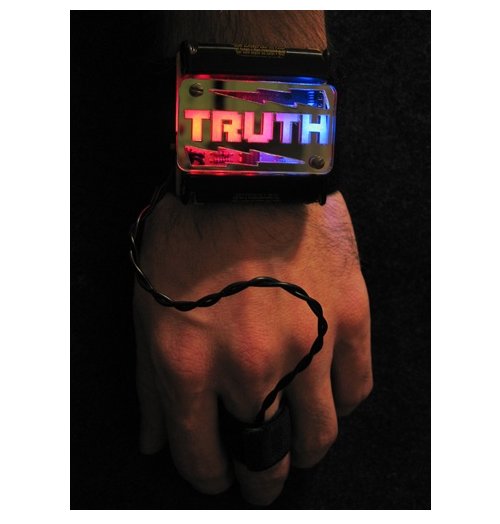 If you have trouble telling the truth and everyone around you knows it, you may find yourself wearing this wristband one day soon. The Truth Wristband Kit costs $45 and is a wearable lie detector type device.
It measures your galvanic skin response, which is a marker used in lie detector tests to determine truthfulness. The lights turn from blue to red depending on the users truthfulness. It's a pretty easy project should you have a worthy subject to test it on.

Check out the link for more info.
DIY, hack, lie detector, mod, Truth, wristband