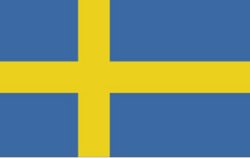 Tax time is no fun at all. There's all the paperwork and about a hundred other complications. It isn't that way in Sweden. To file taxes in Sweden all you have to do is open a new text message, enter your Social Security number and a security code sent to you by mail, and zip it off to the Department of the Treasury.
This is how many Swedish people will file their income taxes in May. They've used this system for the last five years. But there's a catch.

Swedes have to sign a tax declaration that has already been prepared by the country's tax authority, officially called Skatteverket. It already knows everything about Swedish taxpayers' income and has all the info. Taxpayers can only sign their forms via text (the number's 71144) if they accept all the Skatteverket's calculations…and if they renounce all deductions.
Pretty slick Sweden. It sucks no matter where you live.
file, sms, Sweden, swiss, taxes