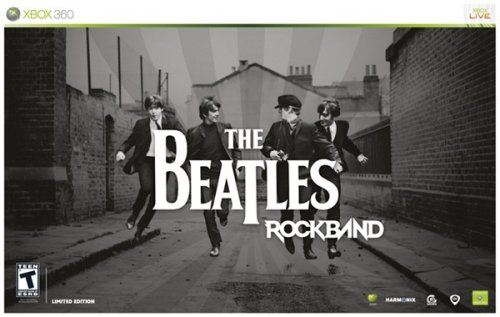 MTV Games, Harmonix and EA have come forward with some info today just to tease you until the 09.09.09 launch. Apparently the Limited Edition Premium Bundle will include the game, a Höfner Bass, a microphone, microphone stand, some "additional special content" and… Beatles-inspired, Ludwig-branded Rock Band 2 drums, with a pearl finish and vintage replica Beatles kick drum head.
The bundle is scheduled to launch worldwide this September, with US price of $249, Europeans will pay €199 and those in the UK will pay £179. As an added and lame bonus, North American and European fans who pre-order any version of the game will be eligible to join the The Beatles: Rock Band Pre-Order Club and "receive breaking news and access to exclusive game elements including art and behind-the-scenes footage directly from MTV Games and Harmonix."

You are in for a long wait, but Beatles fans should be happy in September.
details, limited edition, pricing, rock band, The Beatles