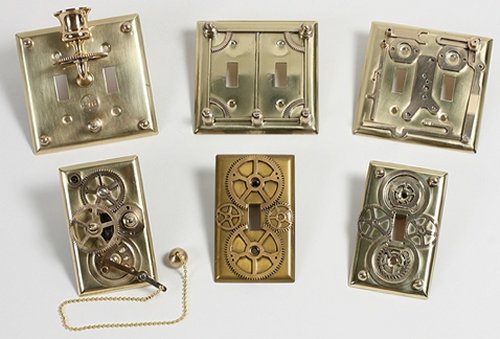 Here's a new and interesting way to geek up your home. Make it look just a little more steampunk with these Steampunk light switch plates. You might as well. They go with your bowler hat and handlebar mustache. We have just one request. Stop asking people to address you as Mr. Jules Verne. It's kinda creepy.
Sadly you can't buy these ready-made. But if you want them, there are instructions on how to create one of these for yourself. There are a variety of types you can create in various degrees of building difficulty. Hey why not?

Although we think this kinda thing is a better use of your time.
DIY, hack, light switch, mod, plates, steampunk