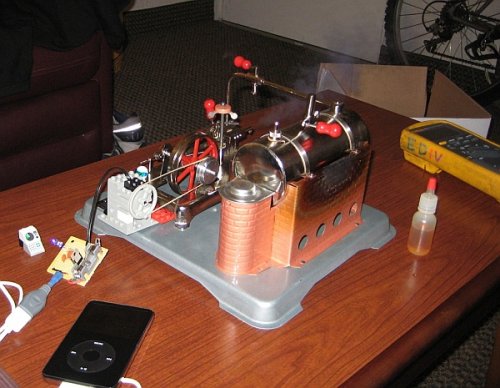 One day after the robots have had their way with us and the zombies have attacked, you'll be glad you have your trusty steam powered iPod charger. How else are you going to listen to your tunes, with civilization as you know it destroyed?
The creator attached a Lego Technic Motor to a Jensen #75 steam engine to make this crude generator. Then he built a 5V regulator circuit and soldered in a female USB connection to power any USB device. The end result is a steam powered iPod charger. What does this mean? This guy will be chilling with tunes while you are fending off zombies who want some brain food.

Pretty clever mod. If I ever get stuck on an island, I want this dude with me.
charger, DIY, Generator, hack, iPod, mod, Steam powered, USB