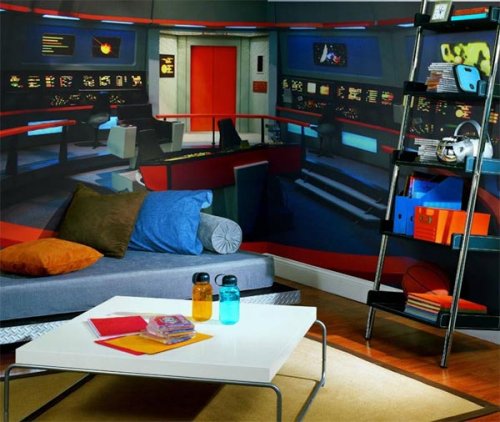 Living in your mom's basement has some serious drawbacks, I'm sure. Why not spruce it up a little bit. Live a little. Well, now your dream of living on the bridge of the Enterprise can come true with this realistic wall mural, available for pre-order and shipping next month.
Decorate with some tribbles. Install some turbolift sound effects for when your mom comes down to do some laundry. Most importantly, buy this Captain Kirk command chair.

It will cost you $187 federation credits.
bridge, enterprise, geek, Sci-Fi, Star Trek, tos, wall mural