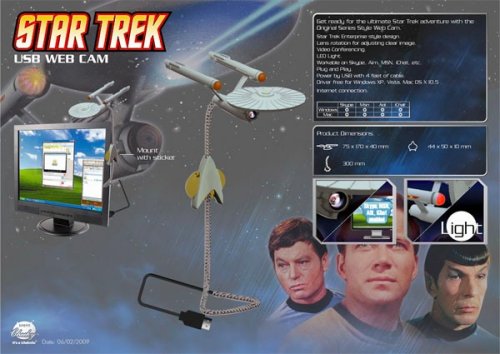 Here's the final frontier in geek accessories for your computer. Let your geek flag fly high with this USS Enterprise-themed USB webcam. Perfect for making video Captain's logs to send to other nerds. It won't fight other webcams shaped like Klingon or Romulan ships, but it does feature an adjustable focus, and the red engine lights light up. So that ought to mesmerize you for all of a minute.
The cable even features the Star Fleet Insignia. Nothing on a release date or price, but it will be available in lieu of time spent with girls very soon.

Live long and prosper.
camera, desk, ship, Star Trek, toy, U.S.S. Enterprise, webcam