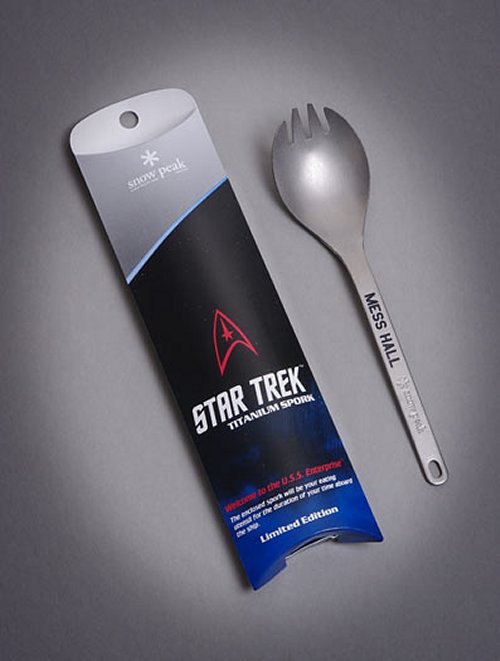 Apparently in the future people can't decide between the fork and the spoon. That's why Starfleet issues this spork to all new cadets at the academy. On a side note, I never thought I would ever see a limited edition spork in my life. Trek has really gone downhill.
It's sports the Starfleet emblem on the back with "Mess Hall" on the handle. It's a limited edition of 1,701. They should have put spock on it and called it the Spock Spork.

Go buy one, spork lovers.
fork, spoon, spork, Star Trek, utensil