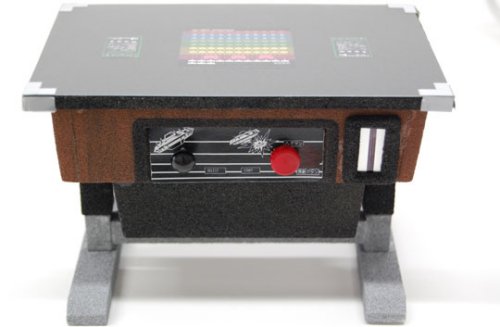 You might remember the awesome Space Invaders Game Bank that we featured a while back. At that time it was only available in Japan. Good news, now there is a version that you can get in the US and Europe, although we're not sure if it takes currency other than Yen.
To refresh your memory, when last we left it, this bank was accepting up to 80 100 yen coins, and each time you drop a coin in, another invader lights up. So, you are playing the game in reverse. It pays to have more invaders on screen.

The bank is now available for $65 from GeekStuff4U.
available US, Bank, retro, Space Invaders, tabletop