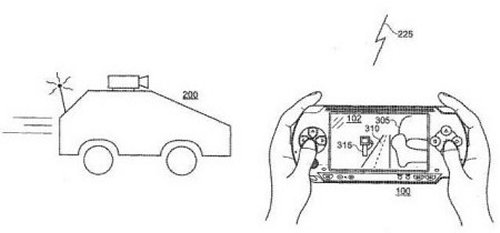 There are all kinds of nifty spy gadgets you can buy to get your sleuth on, but if those products aren't doing it for you, Sony has something new that you may want to check out. According to a site called Siliconera, Sony has filed a patent for a remote-controlled car that would use the PSP as an interface.
It's equipped with a camera to feed video to the PSP and users would be able to upload the footage to a website if they want. But that's not all. The patent mentions an augmented reality racing game. The game recognizes real objects as elements in the racing game, so basically, you build your own track from stuff ou have around the house.

It would certainly help PSP sales. They should do it and quick.
car, Controlled, patent, PSP, Sony, spy