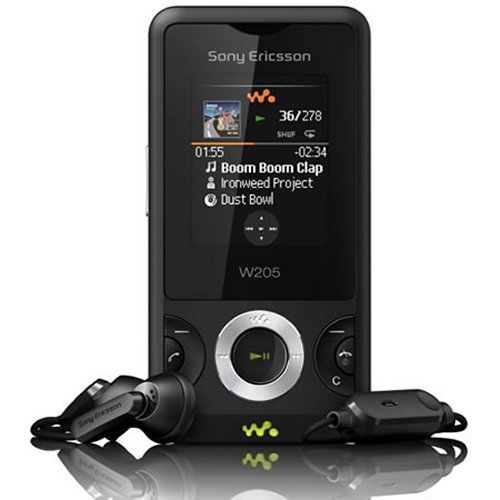 Sony's got a brand new walkman phone dubbed the W205. It will do all the usual stuff like displaying the album art with ID3 tags of the tracks that are playing. Some other features are the Opera browser, speaker phone and Bluetooth. I have to admit it looks pretty good with the 1.8 inch display screen.
The phone also sports a 1.3 megapixel camera with 2.2 X digital zoom and a video recorder. Sadly it's available only in black. You'll get a sufficient 5 MB of memory with up to 2GB memory expansion with a M2 card.

The Sony Ericsson W205 should hit select markets by the second quarter of this year.
Bluetooth, camera, Opera, phone, Sony Ericsson, W205, Walkman