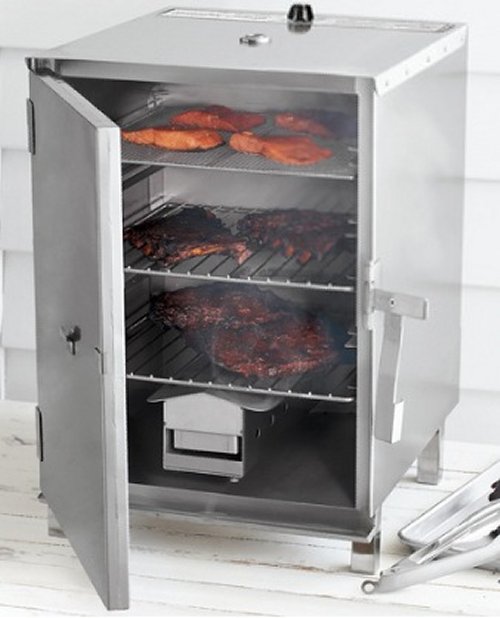 Sometimes, when you're grilling a piece of meat, you want to add some smoke flavor. Perfectly understandable. Though you may not realize it, other foods taste good with a healthy does of smoke too, if this magic refrigerator box thing is any indication. Add some smoke flavor to anything. Mac and cheese, steak, chicken, peanut butter and jelly, eggs…
The Smokin' Tex Hot-or-Cold Smoker lets you add that smoky taste to any and every food you want. Just add some wood chips in the smoker box, select the temperature and close the door. It's completely insulated so you won't smoke up the house and capable of smoking up to 38 pounds of meat, or whatever.

Smoke some gummy bears, pickles, grilled cheese. Live it up.
flavor, smoke, smoker, Smokin Tex