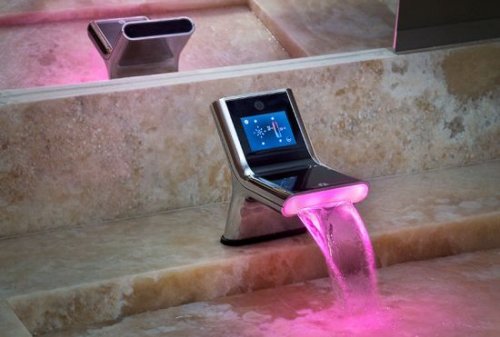 iHouse has released the SmartFaucet that comes equipped with face recognition technology that can recognize the person's face and then automatically turn on the water to the preferred temperature and flow f that person. It features a touchscreen display located on top of the faucet that can even be used to check your email, the calendar, etc.
It will give you something to do while shaving. Like read all that erectile dysfunction stuff in your inbox. The integrated LEDs illuminate to show the temperature, with transition from blue to red for higher temperatures.

Because it's just too hard to get the right temperature by hand.
adjust, email, face recognition, LED, SmartFaucet, temperature