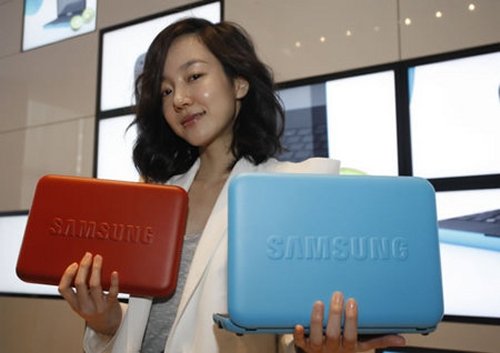 Samsung Korea has launched the N310 premium netbook in Korea. You wouldn't know it by looking, but it's a winner of the international design award. The N310 sports a curved-design with a finish that is said to be like a pebble.
Some other features of the N310 are a 10.1 inch LCD screen, Intel Atom processor, 1GB of RAM and a 160 Gig hard drive. It has support for Wi-Fi, HSDPA and WiBRO, comes with three USB ports, a 1.3 Megapixel camera and a 3 in 1 memory card reader.

Supposedly you'll get 5 hours of battery life. This one can be had in Turkey Blue and Red Orange in Korea, where it retails between $620 and $690.
3G, mini, N310, Netbook, Samsung