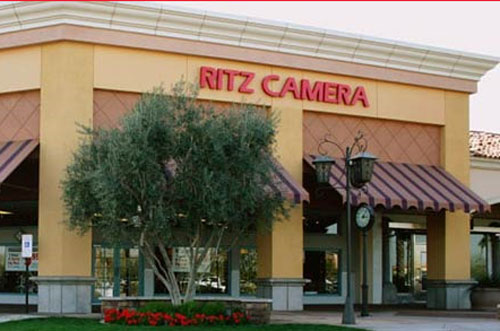 The economy is bad and consumers are holding onto the cash that they would normally be spending on items like computers and cameras. The poor economy has been the main reason that companies like Circuit City, KB Toys, and other major retailers have gone out of business in America.
Recently the nationwide Ritz Camera chain announced that it was filing for Chapter 11 bankruptcy protection. The company has now announced that it will be closing over 300 of its stores around the country. The camera chain has about 400 stores that will remain open around the country.
The locations that are closing have $50 million in inventory that will be liquidated by the same group of companies that ran the Circuit City liquidations. That means if you have a Ritz Camera location in your town and you have been wanting a new camera or video camera, this is the time to drop by and get some steals. The liquidation events will kick off on April 4.
camera, closing, Ritz, sale