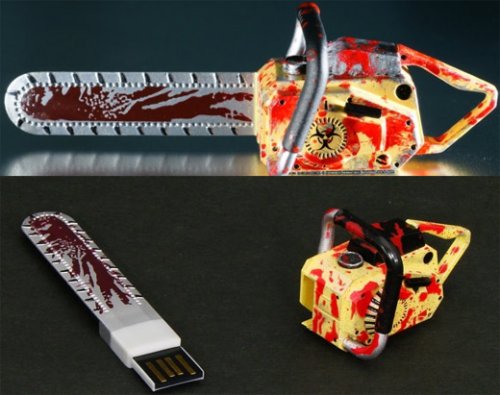 If you're afraid of tiny zombies, you'll want to protect yourself with this small RE5 chainsaw USB drive. How can you get it? Buy the Limited Edition set that includes 3 "making of" DVDs and this bloody 2GB USB drive shaped like a chainsaw.
Sadly it looks like it's only included in the Asian version of the limited edition. But if you want it badly enough, you can probably find one on eBay. Looks like you'll pay between $22 and $36.

What no zombie head with a sack on it? That would look good in your USB port.
capcom, Chainsaw, limited edition, re5, Resident Evil 5, USB drive