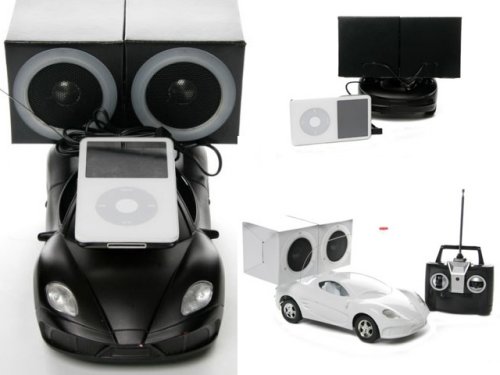 We've covered many an iPod speaker dock, but to my knowledge this is the first one that actually moves. The Bless Automatica Remote Control Car with iPod Speakers is just what it sounds like. An RC car pimped out with a pair of speakers that you can plug your iPod into.
It truly is music on the go with this iPod speaker set. Just get your music going and take it for a spin. The car can not only hold a set of speakers but can also be used as a CD holder or tray to deliver items to people via remote.

It will cost you € 275.00.
car, Dock, iPod, remote control, Speakers