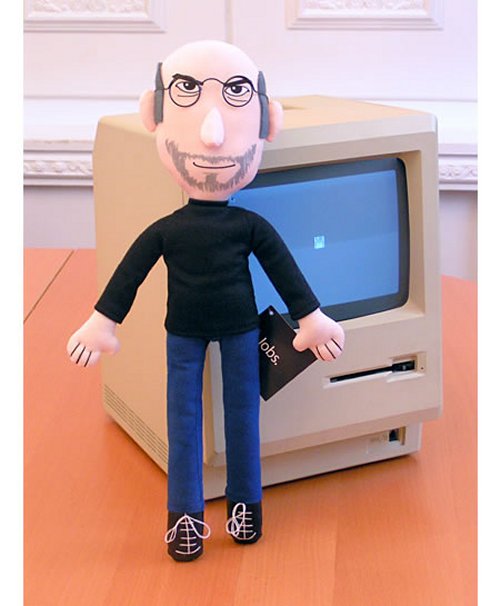 You spend your days wishing and dreaming about new Apple products if you're an Apple fanboy. The best way to insure that those wishes aren't just floating aimlessly into the ether, is to get a plush Jobs. He will hold all of your wishes and desires as you snuggle him close. Don't worry, his stubble isn't scratchy.
And the next time some gadget blog disses Apple, just whisper sweet nothings to your little plush buddy(In between defending your Mac's prowess in the comment section) and he will use his otherworldly voodoo mojo to silence those critics. The 17 inch doll is the perfect size to upset your wife as it sleeps between you both. Or if not married, he'll be your surrogate wife.

Available in limited edition of 500 for $28 each.
Apple, doll, fanboys, Mac, Plush, Steve Jobs, stuffed, toy, weird