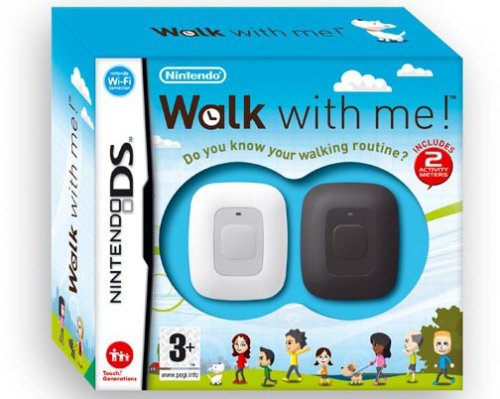 The Nintendo DSi just launched and already we can show you some hardware to buy for the new handheld. The folks over at Joystiq sat down with David Young, the assistant PR manager for Nintendo of America. Mr. Young said that DSi interaction with the Wii was "certainly a possibility," but he didn't say anything else on the matter.
He did let one thing out of the bag though. That the DSi will soon be interacting with some new peripherals in the form of a pair of pedometers that will ship with the Personal Trainer: Walking title. Apparently the devices connect wirelessly with the console. The game will be the first title where you can import a Mii character from the Wii. You can even attach one of the pedometers to your dog if you like, to gauge it's exercise habits/needs.

Apparently Nintendo knows you have some overweight dogs and wants to do something about it. What about cats? Or Gerbils?
[Joystiq] VIA [Engadget]
exercise, handheld, Nintendo DSi, pedometer, Personal Trainer, walking